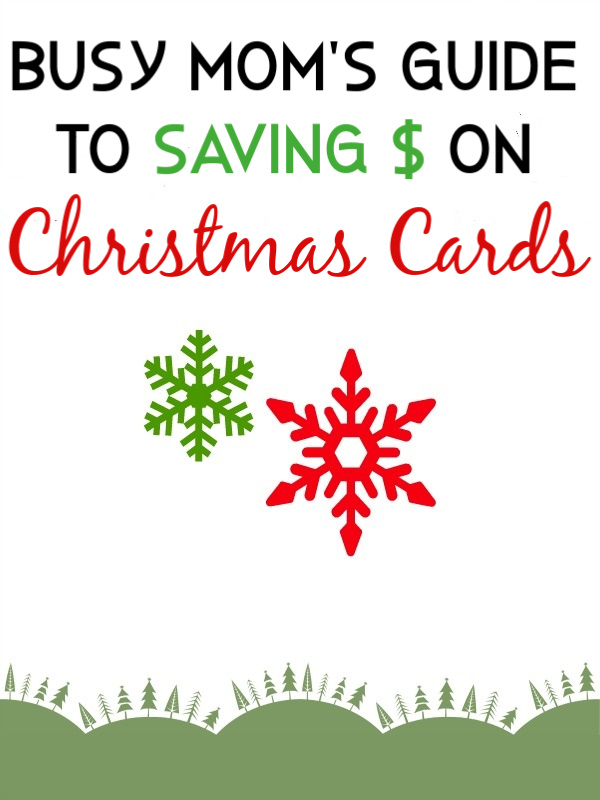 Busy Moms Guide to Saving Money on Christmas Cards: How to Save Money on Christmas Cards
Sending Christmas cards is a yearly tradition for many families. As a special needs mom, Christmas cards may be even more difficult because you are very limited on time and often on money. Christmas cards can quickly eat into your holiday budget before you know it. Thankfully there are ways you can cut back on the money spent to give your loved ones Christmas cards – here's how!
Send out digital cards.
Since almost everyone has a computer or smart phone these days, you can switch to sending digital holiday cards to cut Christmas spending. Sending cards directly to your family's email not only cuts back on your spending, but it helps reduce paper clutter in your home and theirs.
There are many free websites online that allow you to send out digital holiday greetings to friends and family. Alternatively, you may opt to create a personalized Christmas letter or card for each loved one – include a family photo to that more personal touch!
Make your own Christmas cards.
If you still prefer the paper touch of Christmas cards, you can save money this year by making your own. All you need is cardstock paper, envelopes, art supplies and a little imagination! You likely already have the physical items around your home if you are the least bit crafty, so pull out the tools and only pay for postage.
Reduce your mailing list.
Take a moment to look at the list of everyone you send a Christmas card to each year. Does your 15-year-old child's first grade teacher really still need to be on the list? What about your neighbor from three houses ago? Sometimes just trimming our mailing list can help to offset the costs of mailing out Christmas cards.
Hand deliver the cards.
Save even more on postage stamps by delivering the Christmas cards during a visit. Many families already get together for a holiday dinner or gift exchange. Include card swapping as part of the occasion so you don't have to pay for the mailing of them.
Purchase photos online.
If you want to include a family photo in your Christmas cards, some online printing options may be more affordable than stores. Places like Shutterfly or Snapfish often have coupon codes that give you a high number of prints at a low cost – you may even be able to snag some for free with your order!
Consider skipping the card tradition.
If you are really strapped for cash this upcoming holiday season, you may want to forego the cards. Sure, it's a yearly tradition but most people are more focused on gift giving and spending time with loved ones over receiving a festive card in the mail. Besides, you can always pick up the activity next year!
As you can see, there are lots of ways to save money on Christmas cards this holiday season. The trick is to start planning how to deliver your cards early on for the most savings. You don't want to wait to the last minute and rush to the store for high-dollar cards that you then have to pay postage to mail out!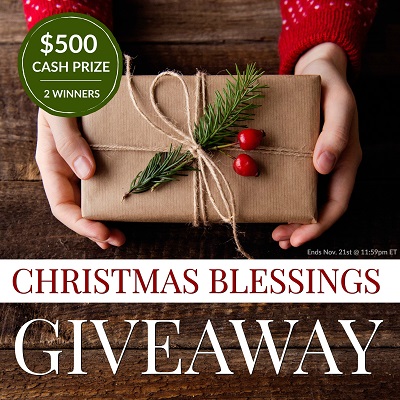 And now, be sure to check out our Christmas Blessings Giveaway – $500 cash (delivered via Paypal).
We hope that the prize will be a blessing to the winning families and help them to fulfill their kids' Christmas wishes, pay off some bills, or to save for a rainy day. Whatever the money ends up being used for, our prayer is that it helps to lessen any financial burden and/or fills a specific need.
There are lots of entry options in the Rafflecopter form below – the more you enter, the better your chance of winning! I know it can seem tedious and time consuming to go through all the entries, but isn't a chance at $500 worth it? I think it is! Plus, all of these generous bloggers donated their own money toward the cash prizes and this giveaway wouldn't be possible without them. So I hope you'll take the time to check out each one. Who knows, maybe you will find your new favorite blog.
The giveaway will run from Monday, November 12th through Wednesday, November 21st (ends at 11:59pm EST). Winner will be notified by email shortly after the giveaway ends and will have 48 hours to respond to claim the prize or another winner will be drawn. You must have a Paypal account to win. Please be sure to read the Rafflecopter terms and conditions upon entering.